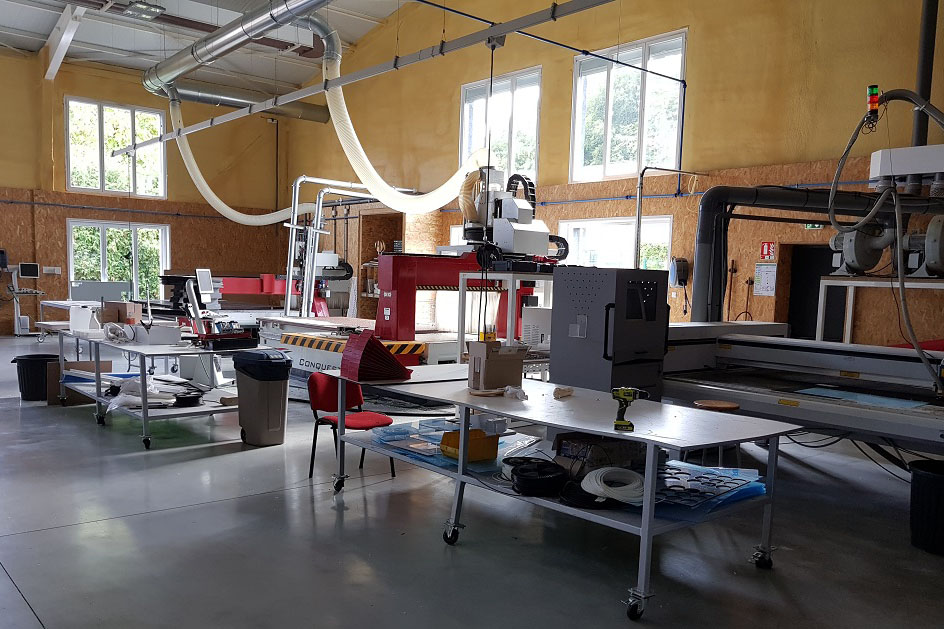 Our main machines for plastic processing and machining
Novaplest has 2000m² of premises dedicated to its business of trading, processing and transformation of plastic materials.
To make all your projects possible we always look for equipping ourselves with modern and powerful equipments.
Flat digital saw
Allows the automated cutting of panels with a maximum size of 4250 x 4250 mm.
3-axis and 5-axis machining centers
Machining of 2D parts up to 3100 x 3100 mm and 3D parts up to 3000 x 1500 mm.
Laser cutting center
Cutting + engraving of acrylic plates (mainly) up to 2100 x 1500 mm and maximum thickness 25 mm.
Hot and cold folding machines
With wire or quartz, automatic or manual, our hot folding machines allow the folding of plates up to 2000 mm wide. For thin thicknesses of 1 to 2 mm, we can also perform cold bending.
Diamond polishing machine
Used to polish the edges and chamfers of PMMA plates up to 3000 mm long and thickness 120 mm.
Ovens
We have two ovens, small and large, for the hot bending of plates.