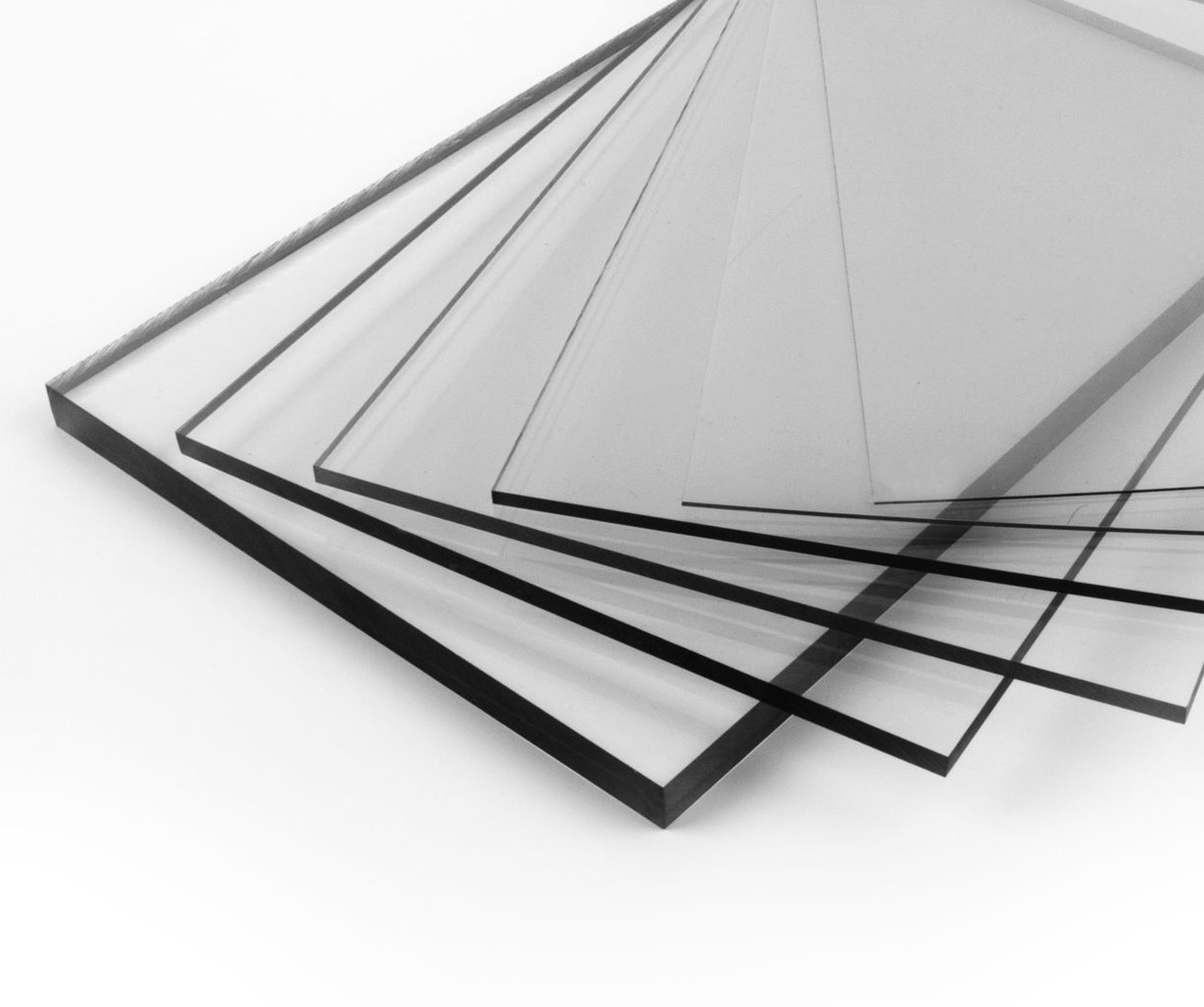 Main brands : Veralite®, Vivak®

Often used in the presence of hydrocarbons, PETG is the compromise between PMMA and Polycarbonate. Indeed, its transparency is comparable to PMMA but it offers a better mechanical resistance for a price lower than Polycarbonate.
PETG sheets have very good optical properties and a shiny surface. In addition to their very good resistance to chemical agents, PETG retains its properties even at low temperatures.That is to say that the PETG also exists in version treated anti-UV.

PETG sheets are also used in glazing applications since thermal insulation is better with a PETG sheet than with a glass sheet of the same thickness.

Finally, the PETG plates can be machined very easily and do not require any special precautions.
Dimensions and thickness
Sheets
| | |
| --- | --- |
| THICKNESS (mm) | SIZE (mm) |
| 0.5 ; 0.75 ; 1 ; 2 ; 3 ; 4 | 2050 X 1250 |
| 1 ; 1.5 ; 2 ; 3 ; 4 ; 5 ; 6 ; 8 ; 10 | 3050 X 2050 |
Standard color : colorless
Available in version : light diffusing, UV treatment, anti reflection
Les points clés
excellent resistance to fire and impacts